McVey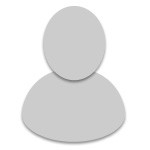 Ethnicity
Caucasian-American
Relatives
No known relatives
Mr. McVey is the grocery store butcher. In the film, he is replaced by Mr. Mackey.
Biography
Edit
Mr. McVey apparently worked at the Federal Foods store cutting up meat since David was 13.
He is trapped inside the grocery store along with its patrons and other staff when the Mist appears and engulfs the town outside. On the first night of the phenomenon, Mr. McVey happily grills chicken for the other survivors.
However, by the second day, Mr. McVey's mind has snapped and he has become one of Mrs. Carmody's followers. It's uncertain what caused Mr. McVey's mind to snap, but David joked that it might have been the smell of spoiling meat.
The next morning, Mr. McVey, along with Myron, try to sacifice Billy and Amanda under Mrs. Carmody's orders, but Mr. McVey and the other followers realise what they're doing when Mrs. Carmody is killed by Ollie, and allow the group to leave.
His fate in uncertain.