Hilda Reppler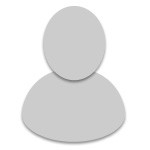 Ethnicity
Caucasian-American
Relatives
No known relatives
Hilda Reppler is an elderly, but tough, schoolteacher and a member of David's group. In the film, she is replaced by Irene.
Biography
Edit
As stated above, Hilda is an elderly schoolteacher. She is among the patrons trapped in the Grocery Store when the Mist appears and engulfs the town outside. She constantly proves herself to be the most capable member of David's group.
During the first night, she kills a Scorpion-Fly with a can of Raid. She is part of the expedition to King's Pharmacy the next day, and one of the few who survive and make it back to the market. The next day, Hilda escapes to David's Scout, and she and the others who make it drive through the Mist into an uncertain future.