Unknown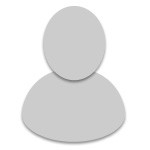 Age
Unspecified (Mid to Late 30s)
Ethnicity
Hispanic-American
The Father is a member of the neutral group and has a young daughter with him.
Biography
Edit
The man and his daughter are among the patrons trapped in the grocery store when the Mist engulfs the town outside. He tries his very best to protect his daughter from what is happening outside, but is only seen several times.
He becomes very hateful of Mrs. Carmody after she scares his daughter and refuses to join her congregation because of it, but also chooses not to side with David Drayton.
He is not seen when Private Jessup is sacrificed, nor is he present when Mrs. Carmody unsuccessfully attempts to sacrifice David's group. He is also not seen watching David's group drive off. As people from the market are very briefly glimpsed aboard the rescue trucks at the end, it can be assumed that the man and his daughter were both rescued.