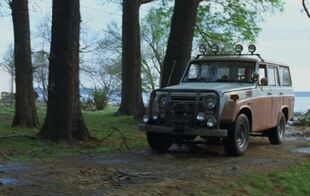 David's car (an International Scout in the novella, a 1968 Toyota Land Cruiser in the film) is, as its name suggests, the vehicle belonging to David Drayton, and used by him and his group to navigate unattacked through the Mist.
History
[
]
David Drayton, his son, Billy, and their neighbour, Brent Norton, use the car to drive to the Grocery Store. It is then left abandoned for two days when the Mist appears and engulfs the town.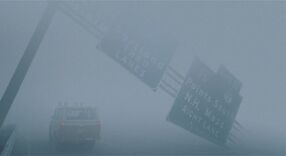 David and his group escape the market to the car, and use it to drive as far South as it would take them in an attempt to get clear of the Mist, the vehicle masking their scent from the creatures in the mist and thus making the occupants virtually invisible to the creatures. In the film, it eventually runs out of fuel.But in the novella he is find a motel and David's Group finaly rest in the motel of Howard Johnson.